Synopsis of
SULLENS/SULLINS
Genealogy
The earliest known United States SULLINS ancestor was Richard SULLINS. He appears to be the ancestor of 99% of the SULLEN, SULLIN, SULLENS, and SULLINS descendants in 19th and 20th century America. By family tradition, Richard SULLINS, a Scotch-Irishman, was born in the British Isles. Our earliest record of Richard can be found in Halifax Co., Virginia, in 1752. This is the year that Halifax County was formed from Lunenburg County, but we have not found record of him there in earlier years. (There is a record of a Richard SULLINS in Caroline Co., VA, dated 9 Nov 1750.) The inventory of his estate was recorded in 1771 in Halifax Co., VA, Will Book O, pp. 313-14. The subscribers and appraisers of the inventory were Joseph GILL, Sr., William HAWKINS, Jr., and John CHILDRESS.
Richard SULLINS had three sons: John SULLENS, Nathan SULLINS, and Josiah SULLINS. Josiah was born in the British Isles about 1743 and died in 1773, in Halifax Co., VA. Josiah married in the 1760's in Virginia to Lavinia WITT, daughter of Charles WITT and Lamina HARBOUR. Josiah's will names his three sons: Zachariah, Jesse, and Joseph. The sons were placed in an orphanage in Halifax County, in 1775 (presumedly at the death of Lavinia, their mother). In 1779, John SULLENS adopted his nephews Zachariah and Jesse, sons of Josiah. Apparently, Jesse and Zachariah went to North Carolina in 1783 with their uncle John SULLENS. Zachariah, settled permanently in Rutherford Co., NC. The earliest record of Zachariah SULLINS in Rutherford County was in 1793.
Zachariah SULLINS (1766/73-1822) married (about 1790) Phebe. Their children, all born in NC and mentioned in Zachariah's will, were William, Jesse, Salley, Nancy, Josiah (a.k.a. Joseph), Noah, and John Fletcher SULLINS. Jesse (c.1770-1840's), brother of Zachariah, had the following children: Zachariah (b. c.1796, NC), daughter (b. c.1799), daughter (b. c.1802), Thomas (b. c.1804, TN), William, Richmond, Henry C., James, Jesse (b. c.1817, TN), and 2 younger daughters. Jesse, brother of Zachariah (d. 1822), paid taxes in Madison Co., AL, in 1810, but was in Warren Co., TN, by 1815.
John SULLENS (c.1739-c.1808), son of Richard, appears in Halifax County records from 1760 to 1781. John SULLENS bought 400 acres on Childress Creek in Halifax Co., VA, from Richard SULLINS in 1762. John bought 200 acres on Sugar Tree Creek in Halifax Co. from Joseph GILL in 1766. There were several other land transactions. John SULLENS appears on the 1782 Halifax Co., VA, census, but he is not on the 1785 census.
The Rutherford Co., NC, Deed Book C, patent #375, shows that John SULLENS was granted 300 acres on 1 Oct 1783. There are several land transactions in Rutherford County for John SULLENS up to July 1794.
In Rutherford County, NC, Will Book B, p. 15, can be found the 1793 deed gift of Joseph GILL, planter. Here he gives to his daughter, Jane SULLINS, a slave named Betty. At the death of Jane, Betty is to descend to Elizabeth SULLINS, Jane's daughter. If Betty has children, her first living child is to be given to Jane's eldest daughter Sarah.
A sketch written for the centennial of the Fee Fee Baptist Church, in northern St. Louis County, Missouri, claims that the church first met at the home of John and Jane SULLENS in 1807. A portion from this sketch: "Mrs. Jane SULLENS, wife of John SULLENS, and mother of Mrs. Uri MUSICK, was a Miss Virginia CHILDRESS, but was called Jane." Whether her correct surname was GILL or CHILDRESS will likely be long debated.
John SULLENS settled on Dubois Creek and River Aux Boeuf near St. Louis, MO, in 1799, while it was still Spanish territory.
Recorded in St. Louis County, MO, Deed Book C, p. 446, can be found the following information dated 24 May 1808. The "lawful heirs of John SULLENS, late of said district of St. Louis, deceased," were listed as Richard SULLENS, Peter SULLENS, John SULLENS, Nathan SULLENS, Abraham HILDEBRAND, and Uri MUSICK. By this deed they relinquished land, as their father had desired, to their brothers Edward SULLENS and Reuben SULLENS. This involved 580 acres of land in the district of St. Louis on the River Fifi.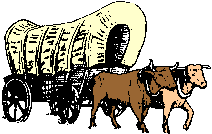 In 1942, Anna B. SARTORI, of St. Louis, MO, wrote and published Among My Pioneer Ancestors. The first 52 pages of the book pertain to the SULLENS family, giving an extensive history of each child of John SULLENS with the exception of his son Peter. (Peter settled in Kentucky and apparently never lived in St. Louis County.) In 1974, Maude (SULLENS) HOFFMAN printed a book entitled Peter SULLENS and Mary CARSON and Two Hundred Years of Descendants. This is the Peter for which Mrs. SARTORI had little information.
According to the book Recollections of An Old Man -- Seventy Years in Dixie, 1827-1897, by Dr. David SULLINS, founder of Sullins College, the SULLINSes were Scotch-Irish. (Scotch-Irish means they were of Scottish descent, living in Ireland.) Dr. SULLINS believed his grandfather with two brothers came to America from "the old country" about 1750. He wrote, "One stopped in Pennsylvania," leading me to believe they may have entered through Philadelphia. Dr. SULLINS wrote that his grandfather settled on Dan River in Halifax Co., VA. (I am convinced this was Nathan SULLINS, though some descendants are searching for another possibility.)

postcard of Sullins College at Bristol, Tennessee, in 1909


According to the book Recollections ..., Nathan SULLINS, Sr.'s, first wife was Mary MAYS. Halifax Co., VA, records show a wife Winefred. His second or perhaps third wife (m. 1785, Halifax Co., VA) was Mrs. Elizabeth FARMER, daughter of Virginia's Governor METCALF. Nathan SULLINS (c.1741 - c.1805), son of Richard, settled in 1795 about 2 miles northwest of present Oak Ridge, Tennessee.

In the book Roots of Roane County, Tennessee, by Snyder E. ROBERTS, 1981, the probable children of Nathan SULLINS, Sr., are listed as:
Mary (Polly) SULLINS (1769-1838) who married (3 Aug 1790, Halifax Co., VA) William Henry FARMER (1769-1864).
Joseph SULLINS who married (24 Sep 1796, Jefferson Co., TN) Sarah (Molly) HOSKINS (b. 1781), daughter of Jesse HOSKINS, Sr. Joseph SULLINS appears in Roane Co., TN, records from 1805-1822. He received a land grant in Sevier Co., TN, in 1824.
(perhaps) Zachariah SULLINS who married (1789) Levina GRIFFITH. They were probably living in White Co., TN, in 1820.
daughter who married Joseph STUBBLEFIELD.
Patty SULLINS married (1799, Knox Co., TN) Josiah GENT.
Richard SULLINS who married (8 July 1799, in Knox County, TN) Agnes FARMER. They were probably in Sullivan Co., TN, in 1830.
Aggy SULLINS who married (1801, Knox Co., TN) Dr. William FARMER.
Winnie SULLINS who married (1802, Roane Co., TN) John MITCHELL.
Nathan SULLINS, Jr., (1783-1857) who married (1804, Blount Co., TN) Rebecca MITCHELL (1789-1856), daughter of Morris MITCHELL. Their children were Annis MURRAY, Maston, John, Timothy, Hazy CALDWELL, Elizabeth STARRETT, James A., Mary WOODWARD, Nathan Ashbury, Morris C., David, Stephen B. SULLINS, and Rebecca DODSON.
Josiah SULLINS (1770/75-1847). His first wife's name is not known. His children (in order of birth) were Larkin (b. c.1805, Roane Co., TN), William, Josiah, James, David M., Nancy LOWER(Y), and John B. SULLINS.
A daughter of Nathan not named above was Sarah SULLINS who married (7 Nov 1785, Halifax Co., VA -- also listed in Pittsylvania Co.) William ASHLOCK.
John SULLINS (d. 1826, Boone Co., MO), probably a son of Nathan SULLINS, Sr., married (31 Dec 1786, Halifax Co., VA) Frances EDWARDS (likely a daughter of William EDWARDS). The 1810 census of Rutherford Co., TN, shows they had one daughter under the age of 10, one son under 10, and 2 sons ages 10-16. They had a son Edwards D. SULLINS, born in VA, about 1794, according to the 1850 Cass Co., MO, census. John and Frances had a son James H. SULLINS, born in TN, about 1800, according to the 1850 Marion Co., AL, census. (James was also listed on the 1830 and 1840 Marion Co. censuses, but he was in Boone Co., MO, in 1826.) John and Frances had a son John C. SULLINS, born in TN, about 1804, according to the 1850 Boone Co., MO, census. (He was also on the 1830 and 1840 Boone Co. censuses.) John and Frances's daughters, with their places of residence in 1826, were Winefred HOBSON, Marion Co., AL; Sarah ARNOLD, Rutherford Co., TN; and Nancy PROCTOR, deceased, with PROCTOR children living in Boone and Cole Counties, MO.
Joseph SULLINS (#2 above) may actually have been the son of Josiah (d. 1773). We do not have a list of children of Joseph, nor have we found any living descendants. Nor have any descendants of Zachariah SULLINS (#3 above) been identified with certainty. The only known (suspected) descendant of Richard SULLINS (#6 above) was Mourning (b. 30 May 1800), who married William Warren PENN c.1820.
Almost every descendant of John spells "SULLENS." The descendants of the other two sons of Richard (d. c.1771) are almost all spelled "SULLINS." But there are many exceptions.
In 1979 I published a 270-page book, SULLINS - HANKINS, which mostly contains descendants of Josiah (d. 1773). This book is no longer in print. In 1982 I printed a 123-page book, SULLENS and SULLINS Census Records, which contains about 90 percent of all U.S. census records containing SULLINS families prior to 1900. This book was published to the World Wide Web in its entirety on 31 March 2000. I continue to collect SULLENS/SULLINS records. It is an ongoing project, as time permits, to enter names of descendants and their vital statistics into my computer database. Having paper records that are not yet in my GEDCOM file, I will be happy to search my material to assist anyone in tracing any American SULLENS and SULLINS lineage.
I have a file drawer and several notebooks full of SULLENS/SULLINS records. There are well over 20,000 names in these records. It is my goal to eventually track down and record every known SULLENS/SULLINS descendant in America and put that information into a computer database, making it available to all who are interested in this clan in this generation and for generations to come. I already have information on about 80 percent of them, I believe. Any records you would send me about your branch will be most appreciated. Also, please show me exactly how you connect to your earliest known SULLENS/SULLINS ancestor.
I hope that this Web page contains some new information that you have enjoyed. I will be happy to answer any questions about the SULLENS/SULLINS clan. Be sure to check out the links below. Please let me know if there are other SULLENS/SULLINS links that aren't listed.
by Michael S. Cole, M.D.
MColeMD@theColeFamily.com
14 September 1997
revised 9 March 2002
---
SULLINS Surname Distribution
---
SULLENS Surname Distribution
---
 See how Dr. and Mrs. COLE are distant cousins through the SULLINS clan.

 Download our SULLINS GEDCOM File

 Read and View these documents online:

 Check out Queries at these sites:

 Join our e-mail discussion list.
Subscribe right now to the SULLINS-L mailing list.


What is SULLINS-L?

Explore the SULLINS-L